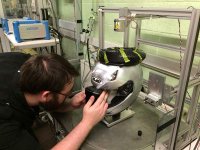 The helmet is one of the most important safety gear a motorcyclist can have. It is so important that in most countries around the world, it is mandated by law that a rider on a moving motorcycle must be wearing a helmet or be subjected to a fine. It is the only apparel of a motorcyclist that is mandated by law.

And us as bikers, also know the importance of GOOD safety helmet, which is why we don't spend shelling out hundreds, even thousands of dollars on a good lid, as there is nothing more important than you life! Safety aside, it is one of the 'bling' items that a motorcyclist has and we know many bikers who are guilty of having multiple, high-end, and nice looking helmets just because we can and want them.
Having said that, we scoured the UK SHARP crash helmet testing data to find out which helmet brands are the ones you can trust – the ones that'll give you the best protection in an accident.

Only SHARP testing data gives comparative scores so we can see how well helmets perform relative to each other. So that's what we use. It's not perfect and some brands are excluded but it's the best data we've got.
So, here are the results of our latest survey – using updated data from 2016-21 (6 years!) and showing which are the safest crash helmet brands. If you're after a new helmet and haven't got time to read our reviews, you might want to consider one of these brands.
Here's a spoiler, SingaporeBikes.com vendors Racing World and Chong Aik both claimed the 1st and 2nd spots respectively. Good job guys!
Note: Helmet safety data and ranking is independently verified and tested by SHARP UK, SBF is reporting the results "as-is" with no changes to the ranking.
1) AGV

Italian helmet maker AGV rises to the top spot for 2021 from number 2. AGV has been making very fine helmets since 1947 and, of course, they're known for be-lidding the hallowed head of Valentino himself – and let's face it, he's not going to put just any old lid on now is he? Actually, he might if the price is right. But anyway, of 6 helmets tested since 2016, three scored maximum 5 stars (Corsa R, Pista GP-R and Veloce S) and the rest were four stars, showing you really can trust an AGV. Wowzers – incredible job AGV!
AGV is distributed in Singapore exclusively by Racing World:


Racing World
Shop Online @ www.singaporeracingworld.com
Address: 8 Ubi Rd 2, #01-14 / #01-11 Zervex, Singapore 408538
Phone: 6509 6006
2) Shoei

Shoei are known for producing more expensive, well-built helmets at the top end of the market. All of which shows in their amazing ranking in our safety review. Across all 13 Shoei helmets tested ever, they've scored an average of 4.15/5 and of their most recently tested helmets, both the X-Spirit III and Ryd scored maximums. A massive Well Done Shoei!
Shoei is distributed exclusively in Singapore by Chong Aik:


Chong Aik International Pte Ltd
Shop Online @ www.chongaik.com
Address: 45 Desker Rd, Singapore 209576
Phone: 6294 2532
3) Shark

Storming up the chart this year from No. 8 is quality French maker, Shark Helmets. They've had 7 helmets tested by SHARP in the last five years with an average score of 4/5 stars. Which is no surprise because whatever the style of helmet and whatever it's been made of, every helmet tested by SHARP scored scored 4 stars which is an awesome performance (plus the chin bars on both modulars (including the Evo-One 2) scored 100% – which is a real rarity). All in all an amazing job from the French helmet masters.
4) HJC

HJC are in our top 10 for the third year and in 2021 make their way up to fourth place. It's a particularly great score because HJC specialises in lower priced helmets – so you don't have to max out your credit card for great protection. They hit this spot partly because of old favourites like the five star rated HJC FG-ST and partly because their newer C70 polycarbonate lid hit a five star safety rating too. Overall, their 6 most recently tested helmets scored 4/5 SHARP stars sending them sky rocketing North. Nice one HJC!
5) Arai

Down from number one last year, Arai's been let down by the (relatively) lowly three stars scored by the Renegade V and the (now replaced) Axces III which were tested in 2020. Which is a shame because they were on a great run – with both the QV Pro and RX-7v scoring maximum 5 stars for safety in recent years.
6) Caberg

It's kind of a joint fifth really, because Caberg scored an average of 4/5 stars across their four helmets tested over the last four years – which is the same as Arai. But we nudged them down from Arai because there's fewer helmets in the test. Other than that, it's another excellent performance from Italian maker Caberg, with the 5 star rating of the Duke II really helping out their cause. In fact, across all 16 Cabergs tested since SHARP began, their average is a fantastic 4.3 stars. Immense. And really goes to show how you can generally trust a Caberg helmet.
7) Nolan

In seventh place is the daddy of the Nolan group brands. Every single one of the thirteen tested Nolan helmets has scored 4/5 stars in the SHARP safety test. Just Wow. What's also notable is that each of their tested flip-up helmets scored 100% when it came to keeping their chin bar fully locked – which really isn't easy to do. That's a real testament to their design, manufacturing and quality control excellence.
X-Lite

Fellow Italian helmet bods, X-Lite, are part of the Nolan Group too, so it's no surprise they're slap bang next to Nolan in our top 10. Over the years and 11 helmets tested by the SHARP labs, no X-Lite helmet has ever scored less than 4/5 stars. Amazing. And if we see a few more helmets being tested by SHARP, I really wouldn't be surprised to see them floating up very near the pointy end of our safest helmets brands list.
9) Bell

At No.9, Bell are still doing great but their three star Bell Qualifier DLX MIPS has spoiled their party a bit, meaning they've slipped down from 4th place a couple of years ago. Having said that, Bell has scored a massive 4.4/5 across all 14 tested helmets over the years, which is the highest rating of any helmet brand overall. But because we weight recent reviews more heavily, that was enough to push Bell down the rankings a few places.
10) MT

Scoring higher than many of the big boys (we're looking at you Schuberth and Scorpion!) budget Spanish lid maker MT squeezes in at 10. Of their six tested helmets, one scored a maximum 5/5 stars, two scored 4/5 and three 3/5 putting them in a very healthy tenth. That's a particularly incredible position when you realise the average price of an MT helmet is under £100! Top job MT.