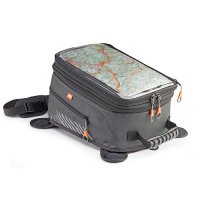 Kappa Premium Motorcycle Bags are now available in Singapore through distributor Racing World!

As part of this new product launch, all Kappa products are at introductory pricing for a limited time only!
Click through to the link below to shop now:
https://www.singaporeracingworld.com/brand/kappa/
Born in 1956 as Cappa, the young brand was developed in Italy under the guidance of Paolo Vettore, standing out thanks to its practical and technical products characterised by attention to detail.
For 60 years Kappa has been dedicating all its efforts to improving the lives of bikers.
The road, space and horizons take on the lead roles, our story and that of our products is the background for each of your adventures.
Kappa has chosen to tell and share its passion for two wheels, doing its best day after day, trip after trip, with each solution and in every material used, dedicating everything to the individual who lives on their motorcycle.