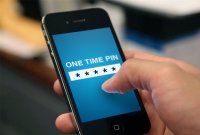 The Singapore Police Force on Tuesday (April 13) warned of a new type of scam targeting delivery personnel from parcel and food delivery companies.
As part of the scam, victims would first receive a cash-on-delivery order via their company's delivery mobile application. 
Under the pretext of making payment for the delivery, the scammers would then ask for the victims' mobile phone numbers via the delivery app, claiming that this was to transfer the money to them via PayLah!. PayLah! is an e-payment app used by DBS and POSB banks.
The victims would receive a one-time password (OTP) and would be prompted to log in to their PayLah! accounts and key in the password, under the impression that it was required in order to receive the payments.
They would then receive a notification that their PayLah! accounts had been linked to a Google Pay account.
"Upon reaching the delivery location, the victims would realise that there is no one to receive the delivery," the police said.
"They would then discover unknown transactions on their bank accounts."
Tips to avoid getting scammed:
Never give your one time pin (OTP) to ANYONE
If the order is for cash on delivery, make sure to use cash or PayNow transactions to keep yourself safe, only giving your mobile phone number
You will never need to "log in" to approve receiving a payment - RED FLAG!
Be mindful of deals that are out of the norm as these have a higher chance of being scams
Always consult a trusted friend if you find a particular transaction or request fishy
The police advised app users to confirm the transactions they are making before keying in OTPs.
"Inform your bank if you realise your PayLah! account has been linked to other accounts without your authorisation and report any fraudulent transactions made on your bank accounts to your bank immediately", they added.
Members of the public may provide information on scams at www.police.gov.sg/iwitness or through the police hotline at 1800-255-0000.