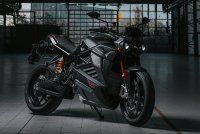 "The future is EV" - This is a statement we've heard time and time over, and there are certain prevalence of this happening around us as we see mainstream brands of motorcar start introducing EV models into their range, and the latest news from our 4-wheel cousins is the arrival of Tesla setting up its direct-sales showroom here in Singapore. If that's not a testament to the market potential, we don't know what is.

Why EV? It's called Petrolhead and not ElectricHead, right?!
There are several reasons why the EV market is gaining traction, few amongst which are that they are greener and thus better for the environment, which is all the hype these days. They cost lesser to run in the long-term as you do not have to pay for petrol or diesel. And lastly, the performance of EVs have surpassed that of what the traditional engine can deliver. While prices for electric vehicles (cars and motorcycles) are rather prohibitive at this point in time (we'll touch more on this later), the prices are slowly but surely dropping as technological advances make it cheaper to manufacture, and being able to sell a larger number vehicles would also drop the average pricing to consumers.
With that introduction to electric vehicles done, let's dive into what has been making waves in the local motorcycling scene here in Singapore over the past few weeks.

Sneak peek of the Energica EVA EsseEsse 9+
If you are a biker, you would have noticed several media agencies such as The New Paper (shoutout to Biker Boy!), @TRI333PLE, @SBF, and a few others posting up pictures of what looks to be a very futuristic looking, sports naked bike, albeit without an exhaust pipe. That bike, or to be clearer, that electric EV bike, would be the ENERGICA EVA EsseEsse9+.
The Energica range of electric motorcycles, are the world's first high-performance production EV motorcycles to have hit the roads in recent years, and in Singapore more specifically, is the first full production electric motorcycle marque, focusing on the higher-end market, to be launched here. Energica is distributed in Singapore by Ifyni Pte Ltd. We speak to Mr Eugene Mah (Operations Head of Ifyni Pte Ltd) later on in this article so read to the end to find out more! P.S. For those of you who think that's a familiar name, it is because Eugene is also the Managing Director of local motorcycle powerhouse - Mah Pte Ltd.

What models of the Energica range are coming to Singapore and what are the prices?
So, Energica has 3 models in its range, namely the Energica EGO, Energica EVA Ribelle, and Energica EVA EsseEsse9. The bikes listed here are in descending order of their prices as well - cool, right? All models listed above come in the standard variant, which is already very adequately equipped, or an upgraded RS/+ model with even more power and battery capacity. We will also have dedicated reviews of each of the models coming to SingaporeBikes.com in the very near future so be sure to check us out if you have a particular model in mind!
First up - the Energica EGO (Prices starting from S$80,800)
https://energica.ifyni.com/energica-ego/

The Energica EGO first appeared on the scene at EICMA in 2013. It was then a culmination of years of electric racing competition, with numerous victories including the 2010 TTXGP European Championship and runner-up for the 2011 TTXGP World Championship. Energica has also been appointed to be single manufacturer for the FIM Enel MotoE™ World Cup until 2022. This is the sportbike variant within Energica's range.

It does the 0-100km/h in a whopping 2.6s so it'll be sure to give the Ducati V4 a run for its money.
Secondly, - the Energica EVA Ribelle (Prices starting from S$74,400)
https://energica.ifyni.com/energica-eva-ribelle/

The Energica EVA Ribelle is the naked version of the Energica EGO, with the same torque, power, acceleration and range; the only key differences being riding position and top speed. If you want a true electric streetfighter, aggressive with an urban mojo, or an assertive-yet-upright riding position instead of the typical track day crouch, choose the EVA Ribelle. But like its cousin the EVA EsseEsse9, the EVA Ribelle easily transforms into a long-distance sport-touring bike with the simple addition of side panniers, windshield and tank bag.

The Energica EVA Ribelle has the same linear 215 Nm – 159 lb-ft torque as the EGO, the same 21.5 kWh long-range lithium-ion battery with up to 400 km – 249 miles of city range, the same suspension and performance options, and all the technological amenities. Not enough? Opt for the "RS Version" for even more off-the-line velocity.
Last, but definitely not the least - the Energica EVA EsseEsse (Prices starting from S$69,000)
https://energica.ifyni.com/energica-eva-esseesse9/

This is the motorcycle that Ifyni first brought into Singapore and the bike that the local media was invited to test. Aside from a little stationary drop (sorry Eugene!), we loved every single bit of our first EV motorcycle experience. It is something that you have to test, ride, and push to the limits, to find out what all the hype is about. The EsseEsse is a modern take on the classic racer, and being priced the lowest among the range, would make a very good introduction to the mature rider into the world of electric superbikes.
SingaporeBikes.com has reviewed this bike so expect a first look and review article to be published shortly!
Interview with the "Boss Man" - Mr Eugene Mah, Operations Head - Ifyni Pte Ltd
Although well-versed in the motorcycle trade here in Singapore and being part of the Mah Group, it is still daunting to be the first-mover in an industry that has for so long been dominated by the internal combustion engine. We speak with Eugene Mah to find out what drove him to engage and represent Energica, what he sees for the future, what can we expect with regards to Government policies, and how you can get your hands on a Energica electric motorcycle, to test and to own!

What is your vision for the electric motorcycle industry here in Singapore - in the near to mid future?
EM: We hope that electric motorcycles can be given as much recognition as all ICE vehicles, (including 4 wheelers) to be a mode of transport and of course, to make it affordable and accessible to everyone. Right now the focus is on EV cars (EV charging lots are for 4 wheelers, none for 2 wheels), and it seems that guidelines always overlook the 2 wheelers. We hope that having EV bikes out earlier, we would not be forgotten when these guidelines are being drawn as we try to move towards the green movement.
Also, the boundaries of performance has  been pushed with the introduction of performance electric vehicles. In general, when customers think of electric, they consider it a more economical mode of transport (which it is) but the Energica, after having tried it, really surpasses any performance motorcycle that is readily available.
What is the targeted group of buyers you are looking to reach?
EM: Understandably, the Energica is a bike that is in the higher-priced segment and appeals to the early adopters and those who are drawn by the performance and technology behind it.
Do you see electric motorcycles as complementary to your existing business or will there be a shift in consumer consumption from gas to electric in the future?
EM: Ifyni business is all about electric. We are a small enterprise that is fully focus on the electric business. Whether there is a shift, I think it's not an if but a when. 
In terms of motorcycles, I don't think it's a one or the other, I still feel the joy of that rumble between my legs on an ICE but as a rider, that exhilaration from the punch of a performance EV is really addictive. 
Basically, the ICE is what I hold dear, but the EV gives me that thrill.
As the first high performance electric motorcycle distributor in Singapore, are you lobbying with LTA to similar incentives to e-motorcycles like they do EV cars?
EM: One word - yes, definitely. (Ok that's 2 words)
Are test rides available to the general public?
EM: At the moment, due to the interest, we are basing it on invite only.
Are pre orders open? And if so, when can customers expect delivery for the above models?
EM: Yes they are! We are looking to supply from October onwards but it could be earlier base on the model booked.
For interested buyers, how do they get their hands on one?!
EM: Email to [email protected] Right now Energica doesn't have a showroom and will sell through the dealers.
Are they any expansion plans for Ifnyi to expand out of Singapore at this stage?
EM: We are always open to opportunities and the right partners should it present itself!

There you have it, from the Boss Man himself! This is a very exciting time indeed for the motorcycling industry in Singapore, and the use-cases for EV motorcycles can range from sportbikes like those used for the FIM Enel MotoE™ championships, to delivery riders for when petrol would not contribute such a high running cost as charging your EV motorcycle should be quite a bit cheaper!
We have articles coming on the in-depth review of the Energica EVA EsseEsse 9+ so do stay tune for that!
What do you think of EV motorcycles? Do they have a place in our future? Let us know in the comments section below!
For more information, check out:
Ifyni Pte Ltd - http://www.ifyni.com/
Energica - https://energica.ifyni.com/