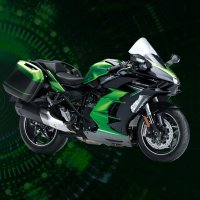 Mah Pte Ltd is the new Kawasaki exclusive distributor in Singapore
Mah Pte Ltd announced that they are the new Kawasaki exclusive distributor in Singapore. They have a host of exciting events lined up for all
#kawasaki
, both current and new!


The 𝗡𝗶𝗻𝗷𝗮 𝗛𝟮® 𝗦𝗫 𝗦𝗘 hypersport is powered by a supercharged 998cc inline four-cylinder engine, designed to deliver power where it is most useful, in the low- to mid-range, in a fuel-efficient manner. With this powerful engine at the core, Kawasaki has created one of the most advanced and well-balanced motorcycles in performance, comfort, and efficiency that prioritizes everyday usability for an array of street-riding conditions.
Bikes are arriving in April 2023!
𝘾𝙤𝙣𝙩𝙖𝙘𝙩 𝙤𝙪𝙧 𝙎𝙖𝙡𝙚 𝙏𝙚𝙖𝙢

: